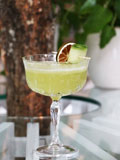 Sophia's is a place for the senses. The heart of our hotel and exclusive refuge. The signature cocktails of our Bar Manager Roman Kern keep always surprising. Enjoy one of his unique drinks each accompanied by 3 tapas of your choice from our kitchen. Valid for 2 Persons.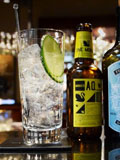 Your private Gin Tasting at Sophia's Bar -
discover the essences of juniper and cinchona in Sophia's Bar.
Bar Manager Roman Kern presents together with his colleagues five different G&Ts. C
ucumber sandwiches and other highlights of the British kitchen will be served together with the best stories about Gin & Tonic.
The studies on the British way of life is a perfect present for real aficionados.
Gin Tasting for up to 6 persons (about 2 hours). Bookable upon request.